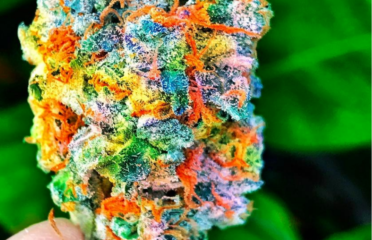 Yes, Medical Marijuana was legalized in Washington D.C. in 2010 and remains in force to this day. The city law that made medical marijuana legal for medical marijuana is the D.C. Act (Act 13-138 §2 (3) (2010)).
Even though the laws are still on the books, D.C. legalized recreational marijuana possession for anyone 21 or older. No legal hoops to adhere to and more freedom, allowing possession of up to two ounces of flower and allows for growing your own.
As a medical patient, you can have up to four ounces a month.
There are only about 6,000 medical marijuana patients in the D.C. area as of mid-2019. More recently D.C. has been adopting the practice of reciprocity, allowing out of state medical marijuana patients to also have dispensary access instead of working through a gifting service.
There could be many reasons a person could choose one over the other, or use both if the need arises.
Why would you want your name on any list if you can find and attain weed in D.C. legally, with no scrutiny or records? Consider someone with PTSD. What if they have a legitimate fear of authority. They may avoid medical scrutiny for fear of being on a list.
Another medical marijuana patient from another state may need access while working in or visiting D.C. Reciprocity helps them attain their prescription in D.C. by simply showing their state-issued MMJ card.
For the busy professional on the legal or medical side of the aisle, you can have your weed delivered. No doctor, no visit to a dispensary. It's quick and effective, making it the perfect solution for professionals.
If you're planning on visiting D.C. for fun, vacation, or stopover and you want to experience some D.C. bud, there are also weed-friendly hotels that will gift you weed to stay at their establishment.
Lastly, and most importantly, If you are planning a visit to D.C. and want to buy some weed on the open market, please understand you can't "buy" weed, but you can buy something else and they "gift" you some bud. There's a great guide on Urban Aroma on how to buy weed legally in D.C. and is also a local D.C. directory. Know the laws because there are as many pitfalls as bonuses. Make sure you're following the law or you could end up with federal charges.
Research before you attempt to buy in D.C. This applies just as equally to medical marijuana patients.